About us
Meet Michael, owner of "Talisa" Shanty Craft
I love the out of doors and nature! Having spent many years sailing the east coast, Bahamas and Caribbean, I was amazed at the incredible natural beauty and serenity of the protected waters of the richly historical St John's River. I had to find a way to explore it more extensively (and more comfortably) than my kayak could provide.
Unfortunately for me, guests aboard Talisa will have little interaction with me. I will be happy to meet and to go out with Guests who have little boating experience to help build confidence in being comfortable handling the boat, appliances, motor, docking and use of safety gear. I'll be happy to go over the charts of the area and help plan their trip, explaining where some of my favorite sights and waterways are. Then, your own to enjoy! I would LOVE for guests to keep a "log" of their journeys and experience and to share their trip and pictures with me and others!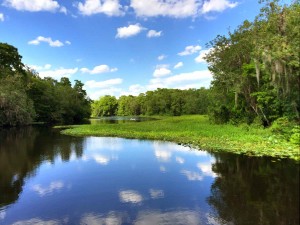 If you enjoy the story of Huckleberry Finn, the beauty and simplicity of life on the river, and the natural beauty that man cannot build, Talisa can provide the MEANS to that end. My goal in making her available is to extend that opportunity to others and for them to have some of the experiences that have brought me such joy and amazement!
Please feel free to contact me with any questions!
Reserve the charming Talisa for your next vacation!